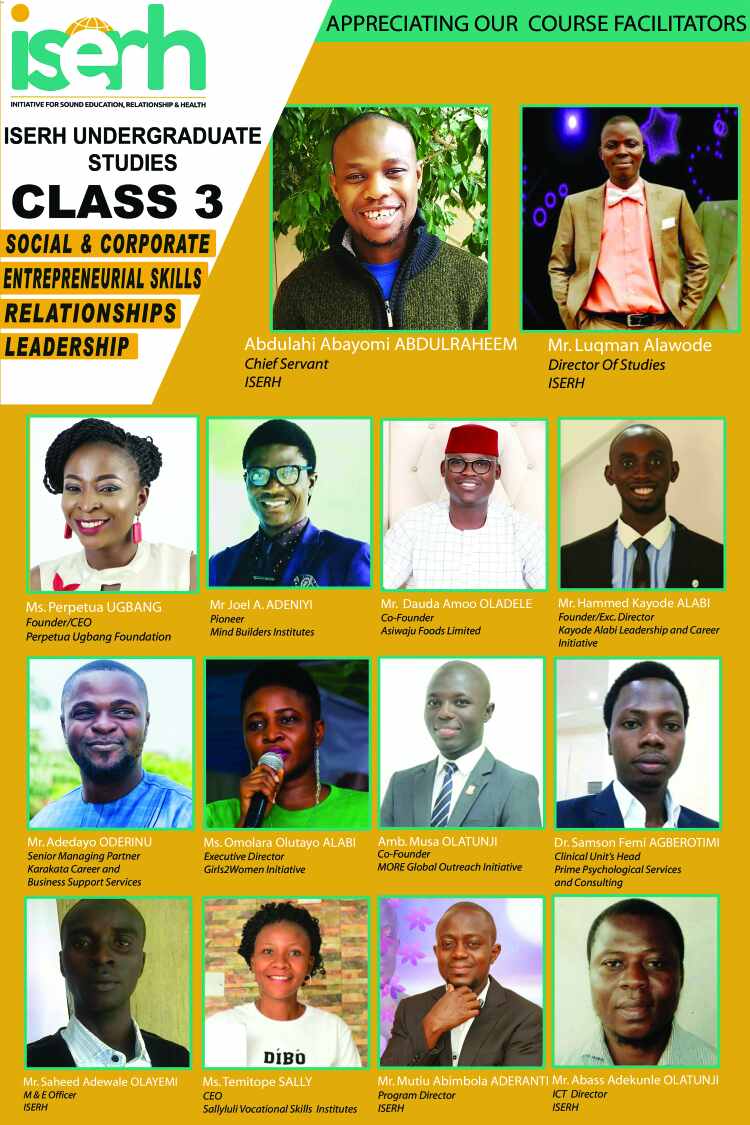 It was a journey of 5 months through which these selfless African change Icons voluntarily passed on their knowledge, spent their hard-earned income, used their data, and set aside their priceless time to train 250 African Undergraduates and Fresh Graduates admitted for ISERH Undergraduate Studies Class 3, and of whom 56 shall be graduating as ISERH Associate Ambassadors on Saturday 30th Nov., 2019.
To show the magnitude of impacts these selfless Legends have made, the 56 graduating Scholars of the class reached out to 2,642 beneficiaries via their individual capstone projects carried out across Africa. Scholar Yusuf Sesay a Graduate of Social Work from Fourah Bay College University - Sierra Leone, stood out among his colleagues as he single-handedly reached out to 715 beneficiaries in Sierra Leone via his capstone project.
As an organization, we have no cash nor materials to appreciate your heroic supports for these awesome scholars than to say 'Thank You!'. May the Supreme Being reward you abundantly. You are more valuable to us than diamonds.
We seek the world in joining us appreciating the following Icons:
Dr. Agberotimi Femi
Ms. Alabi Omolara Olutayo Beembz
Mr. Oladele Daud
Mr. AT Odérínú
Mr. Hammed Kayode Alabi
Ms. Perp Ugbang
Amb. Musa Olatunji
Mr. Joel A Adeniyi
Mr. Saheed Adewale Olayemi
Ms. Sally Temitope Arowosafe - adeniji
Mr. Aderanti Abimbola
Mr. Abayomi Abdulraheem
and my humble self
The management and scholars of Initiative for Sound Education, Relationship & Health (ISERH) ask me to tell you that 'We All Love You. God bless You!'
Signed:
Luqman Alawode
ISERH Director of Studies